Nik Darlington 11.12am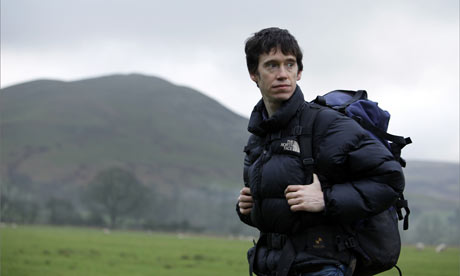 The Big Society has had its detractors, to put not too fine a point on it. Some have critiqued it intelligently; most have demonstrated laziness and inverted snobbery, led by a metropolitan elite to whom truly non-dependent communities are an alien concept.
Few champion the Big Society as strongly as those most involved in what it represents; and few individuals are so passionately weighed in behind it as the Tory MP for Penrith and the Borders, Rory Stewart.
In March last year, Rory wrote on these pages about how the ideas underpinning the Big Society - such as independence, communitarian spirit, responsibility, hard work - are transforming his patch of Cumbria, in areas such as affordable housing and super-fast broadband.
"The constant force behind all this - quite independent of government policy - is found in the communities themselves. It is they - not individuals, or businesses, or government, or even the voluntary sector (although these things are themselves important) - which constitute the Big Society. And these communities are defined by curiosity, ambition and a stubborn determination to succeed."
Yesterday, the Prime Minister launched the £600 million Big Society Capital fund, partly financed by money from dormant bank accounts, partly by Britain's biggest banks, and aimed at boosting social enterprise. It is a theme we have covered heavily here at Egremont, particularly by Alexander Pannett here, here and, with me, here.
The Prime Minister, David Cameron, said:
"Big Society Capital is going to encourage charities and social enterprise to prove their business models - and then replicate them… [then] seek investment for expansion into the wider region and into the country.

This is a self-sustaining, independent market that's going to help build the Big Society."
As far as Mr Cameron's pet project goes, the sun has got its hat on, and the Big Society's got its capital letters back. It is a positive sign for positive politics.
And Rory Stewart builds on the ideas he introduced last year in an opinion piece for the Telegraph this morning, describing the "trench warfare" that has built the Big Society in Cumbria. It is a heart-warming read, and here are some choice extracts:
"The problem I found, when I became an MP in 2010, was not that communities did not work - they had always been working. It was that they were being prevented from doing much more. I found this in a dozen things, which might seem small from London, but which were key to rural lives: in communications, energy, housing, tourism (our largest earner), and broadband, which can hold the key to the success of rural health, education, and thousands of small businesses.

"We finally solved our problems when, instead of going completely independent, we made government and business work with our communities.

"None of this was easy… But we've succeeded - and not just in showing how the fastest broadband in Europe can go to the most remote valleys in Britain.

"The Big Society is not a fund, or a law - it's an attitude, a way for government, firms and charities to use communities' energy. It's not something you can show on a PowerPoint presentation. But if you want to see how it works, come to Cumbria."